History of Gemini Bakery Equipment Co.
The Gemini Bakery Equipment Company was established in 1972 by its chief executive officer, Mark Rosenberg. The Rosenberg family has been in the bakery equipment business since 1911 with the establishment of the Quaker Bakery Equipment Company by Mr. Rosenberg's grandfather.
Gemini is the largest provider of specialty bread and roll equipment and systems in North America. Headquartered in Philadelphia, PA with two manufacturing plants in Pennsylvania as well. Annual consolidated sales up to $40 million, Gemini employs approximately 125 people across all three operations.
Gemini has enjoyed long-term relationships with hundreds of specialty bakers since the "early days". Gemini's growth is just as attributable to its preferred supplier relationship with these bakers, whose own businesses have continued to grow, as it is to our continually growing customer list.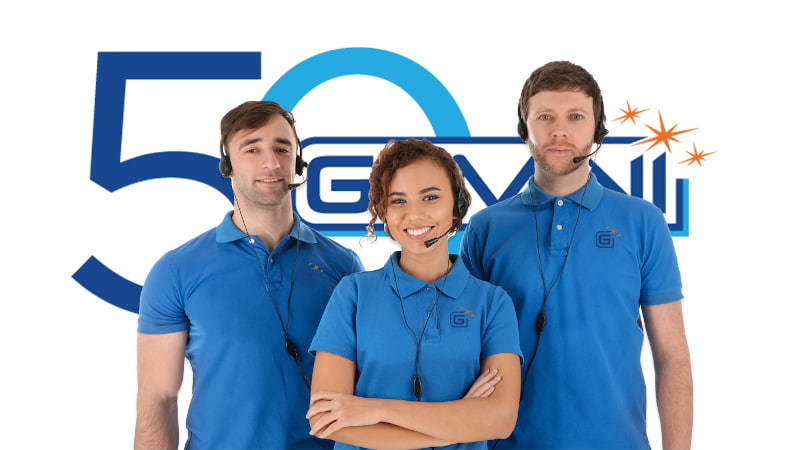 Continued Growth and Success
The technical support from Gemini's foreign and domestic manufacturers is an important ingredient to Gemini's success. Gemini's partners have the financial strength to make significant investments in the development of new equipment and technology.  Our unique partnerships allow us access to global technology developed in the North American, European and Pacific marketplaces.
Gemini's technical competence, creativity and product knowledge are its strength. Gemini's professional team of salesmen, engineers and project managers support sales of individual equipment as well as multi-million dollar installations throughout North America.
Our Customer Service Department provides a full range of parts and field technician services. Spare parts are stocked in Gemini's Philadelphia, York, and Bangor, Pennsylvania facilities.
Gemini provides a full range of project services from conceptual engineering design through project management and startup of up to $15,000,000 in contract value.
The Rosenberg Family has been in the Bakery Equipment Business for over 90 years beginning with the establishment of Quaker City Products Company.
Philadelphia Bakery Equipment Services was founded by Mark Rosenberg (3rd Generation) and located at 10th and Tioga in Philadelphia, PA.
Changed the company name from Philadelphia Bakery Equipment Services to Gemini Bakery Equipment Company.
Gemini started importing equipment from Japan.
Gemini started importing rack ovens from Sweden which are still a large part of our commercial business today.
Gemini moved to its current location on Gantry Road in Philadelphia, PA.
Gemini sold shares of the company to the largest bakery equipment company in the world, Werner & Pfleiderer, now known as WP Bakery Group.
Gemini developed a new bagel oven for the food chain Dunkin Donuts. Dunkin Donuts purchased these ovens for approx. 7 years until they changed their concept and stopped buying an oven targeted to bake only bagels. Gemini supplied approx. 2500 ovens in total to the Dunkin group during this time for a total supply agreement that amounted to approx. $19M.
Gemini was awarded a $17M contract to supply the largest hearth roll production line ever built.
Gemini purchased Eastern Bakery Equipment, a manufacturing company located in York, PA.
Gemini purchased KB Systems, a manufacturing company located in Bangor, PA in order to increase US manufacturing capabilities and capacities.
Gemini's technical competence, creativity and product knowledge keeps us at the forefront of product innovation for the bakery industry. Our Team looks forward to working with our clients on their new challenges, applications and innovations.